Drake Bought $50K Of Groceries For Strangers & The Way He Did It Was Priceless
Posted On : February 8, 2018
Christmas came in February for some unsuspecting grocery shoppers in Miami, FL, by way of Drake. Apparently, the "God's Plan" rapper has been in the giving mood lately. Well…either that, or he's goin' in on trying to get a lower tax bill this year. For whatever reason though, it's still cool that he chose to do some very generous things with his paper. Drake was docked in Miami for a few days as he shot his "God's Plan" music video. While there, he managed to reportedly give away a total of $125K to complete strangers.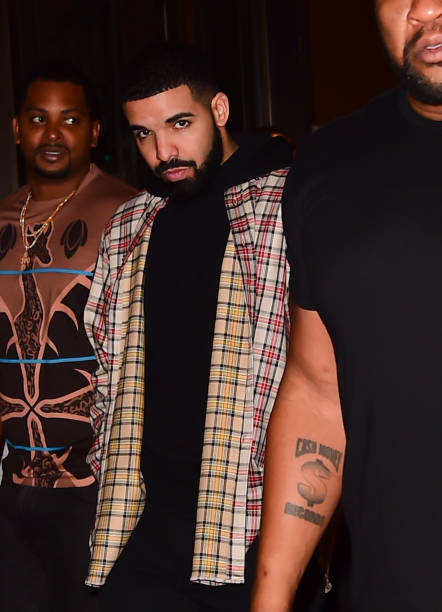 First, he donated $25K to the Miami high school where he shot his "God's Plan" video. Then it was reported that he gave a University of Miami student a $50K scholarship.
Now Drake's just made his next generous move and fans at one Miami grocery store are hella happy over it. On Tuesday (2/6/18), Drake decided to pop up at Sabor Tropical Supermarket in Miami, around 4 p.m. est.. Fans had already felt like he'd made their day, just by surprising them with his presence. However, unbeknownst to all of 'em, Drake was about to save them some money that day.
One customer revealed to E News, "No one knew he was coming at all, we just came to do groceries. Cameras were being set up so we were all wondering what was to happen."
@Drake he bought everyone that was in the supermarket their groceries for them. A true role model. pic.twitter.com/cUKGCstYfZ

— that riddim girl (@riddimgirlmarf) February 6, 2018
According to witnesses who were at the store, Drake walked into the supermarket, grabbed the megaphone and announced that he was paying for everybody's groceries. Of course fans went ballistic and probably made sure they stacked their baskets to the rims.
It wasn't any sweat off Drake's back though, it was only a $50,000 tab! Pennies to the cat with $90M's, right? But Drake's "pennies" was truly a blessing to many that day, who were able to save their hard earned money for another cause.
Thx for showing Miami Beach some love @Drake! #GodsPlan pic.twitter.com/tvOS7MkYkc

— Ernesto Rodriguez (@ERodriguez782) February 6, 2018
https://www.instagram.com/p/Be35VkJg9-a/
Salute to Drake for bringing a lil' more sunshine to those Miami residents. It's always a beautiful thing to see a celeb' giving back.
https://twitter.com/TheRealEdgy/status/960604072108838912?