Kevin Gates Officially A Free Man, Walks Outta Jail For Real This Time, Details…
Posted On : January 10, 2018
Kevin Gates is officially a free man after serving a total of 9 months in prison. For the past few days, there had been rumors that the Baton Rouge, La. bred rapper was gonna walk through those doors to freedom, but many were skeptical that he'd actually be 'free,' given the last time he was released.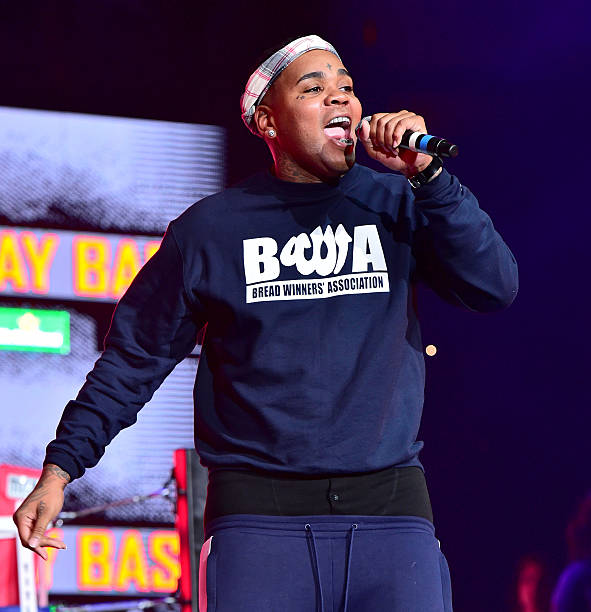 Many of y'all may recall when Gates served 5 months, in a Florida prison, for kicking a woman in the chest at his concert, only to be released and immediately taken into custody AGAIN for an outstanding warrant in Illinois on a weapons charge. Now, 4 months after that incident, he's able to go home to his wife, Dreka Gates, and their two young children, Islah and Khaza.
According to TMZ, he walked outta prison with a few restrictions on his freedom:
Via TMZ: Kevin Gates walked out of prison Wednesday morning, as scheduled, and no surprise warrants this time around … TMZ has learned. Gates served 9 months of a 30-month sentence, and was released from an Illinois state prison on parole. As we first reported, he'll be on mandatory supervision and can't possess any firearms.
According to Gates' attorney, Herschel Rush, the rapper is looking forward to working with troubled teens who are headed down the wrong paths in life. His goal is to use his past mistakes to scare the youngins' straight and hopefully save them from doing something really stupid to screw up their lives for the long haul.
It's a beautiful thing to see Kevin Gates' desire to reach back and wanna help others. We're looking forward to seeing what the future holds for the man.