Major Moves: Snoop's Son, Cordell Broadus, Lands First Big Modeling Campaign
Posted On : January 5, 2018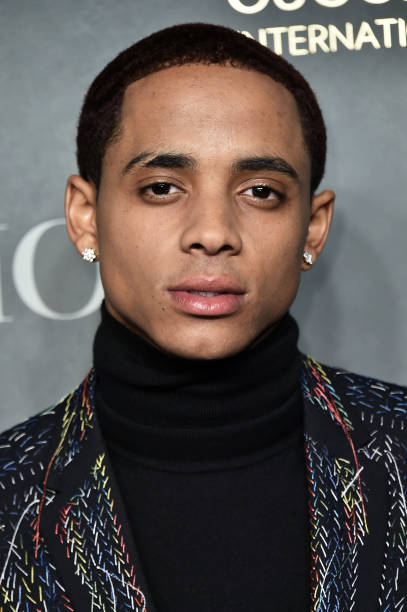 Snoop Dogg's son, Cordell Broadus is on a mission. The 20-year-old used to make headlines for his talented footwork on the football field but now he's embarking on a different career path – modeling. According to Hot New Hip Hop, Cordell just inked a big contract and he's ready to take the world by storm.
MCM Worldwide:
It has been reported that Cordell recently landed his first major modeling campaign with the luxury brand MCM Worldwide. Right now, Cordell is reportedly being managed by former Wilhelmina Models agent Kendall Wert under The Jeffries agency. Cordell is set to be featured in a Kenneth Cole campaign in February and he's taking part in a short film for Kangol. Having already walked the runway in shows for Dolce & Gabbana and on Philipp Plein's NYFW runway, it looks like Cordell is well on his way to being a successful model.
https://www.instagram.com/p/BdEOhPZBtnA/
https://www.instagram.com/p/BbDamHcBc9Y/
Making His Own Decisions:
The latest news about Cordell's modeling contract comes more than a year after his decision to quit college football. Back in 2016, Cordell announced he was leaving UCLA for the second time. At the time he released a statement via Instagram about his football career and why he chose to play in the first place. Apparently, it was something he did for his father, reported USA Today. "I played football for my father because I thought that was the only way he would love me & be apart of my life. It took me 12 years to realize he loves Cordell Broadus the person not Cordell Broadus the football player. The best day of my life was when I heard those exact words; I love you dad hope you have a great birthday."
Congratulations to Cordell Broadus!