Tragic: New Details Emerge About Murder Of DJ Khaled's Future Brother-In-Law
Posted On : February 6, 2018
As millions were toastin' it up on Super Bowl Sunday, watching the Philadelphia Eagles break the New England Patriots' Super Bowl winning streak, sadly DJ Khaled and his fiancee, Nicole, were faced with extremely tragic news. They found out that as the Super Bowl was taking place, Nicole's brother, Jonathan Tucker, was murdered 9:15 p.m., less than one mile away from his home.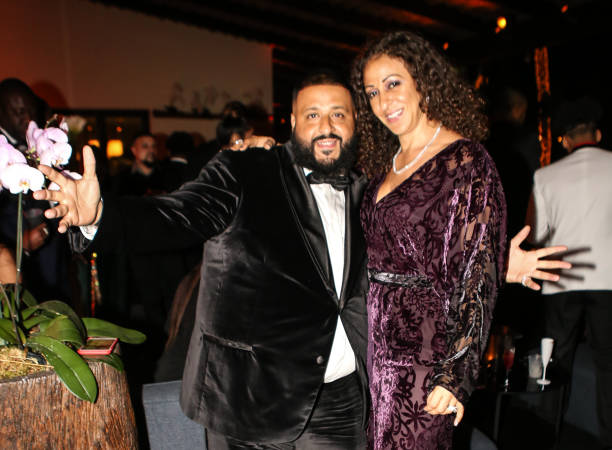 At the time of his death, it was widely reported thatJonathan was shot in the face while trying to score some weed at a Bronx, NY apartment. It has now been confirmed, by someone close to the family, that the 'drug deal gone wrong' story is incorrect. Here's what is said to have happened to DJ Khaled's 'brother-in-law':
Via TMZ: DJ Khaled's fiancee's murdered brother wasn't involved in a drug deal gone bad and was simply caught in the wrong place at the wrong time when he was shot … so says a source close to the family. … sources close to the family tell us Jonathan was only at the apartment to watch the Super Bowl. Our sources say while Jonathan was there, there was an attempted robbery and, in trying to defend himself, Jonathan was shot in the back of the head — not in the face — as was first reported. … DJ Khaled and Nicole tell us, "Our family appreciates the condolences from loved ones and friends … we are requesting privacy during this difficult time."
Jonathan's friend, Brandon Davis, told NYDailyNews this about him: "He's a good guy. … He was in the wrong place at the wrong time. There was no reason for him to be there."
It was also revealed that Jonathan Tuck and his sister, Nicole, were extremely close. The saddest part of it all is that Jonathan has a 2 year old daughter, whom he was also very close to and took great care of. Our sincerest condolences go out to Nicole, DJ Khaled, their family and especially Jonathan's precious baby girl at this time.